It was great working with Baylor. He came prepared with of props and lots of great ideas that he wanted to try for his senior portrait shoot.
Like many of my seniors, we met in Old Town Erie because it's a good place to start and it easy to find each other. Also, it's such a cool little town with small shops, trees, benches and lots of character. It would be super easy to just spend the whole day walking down Main Street and the dirt allies picking out all the neat little areas that Erie has hidden around town. We had other locations to hit up so we couldn't spend too much time there. During our short walk, we found plenty of shapes, textures, walls and old fences to keep us busy and give him plenty of variety for his senior album.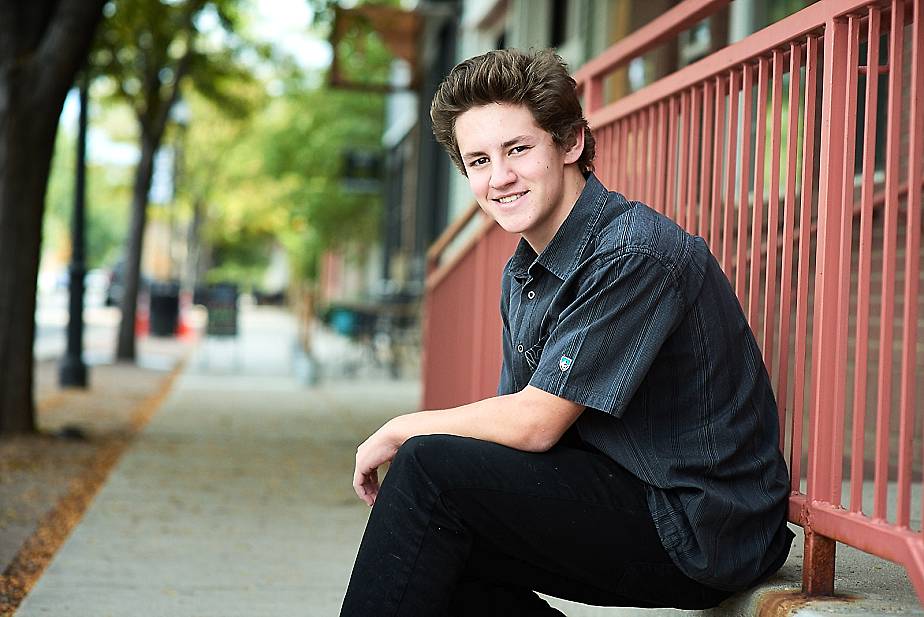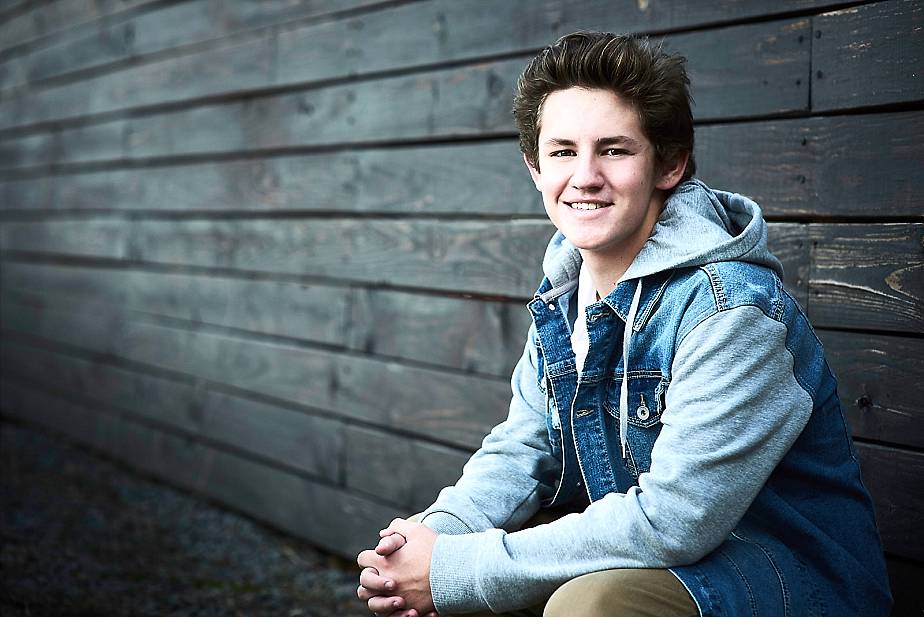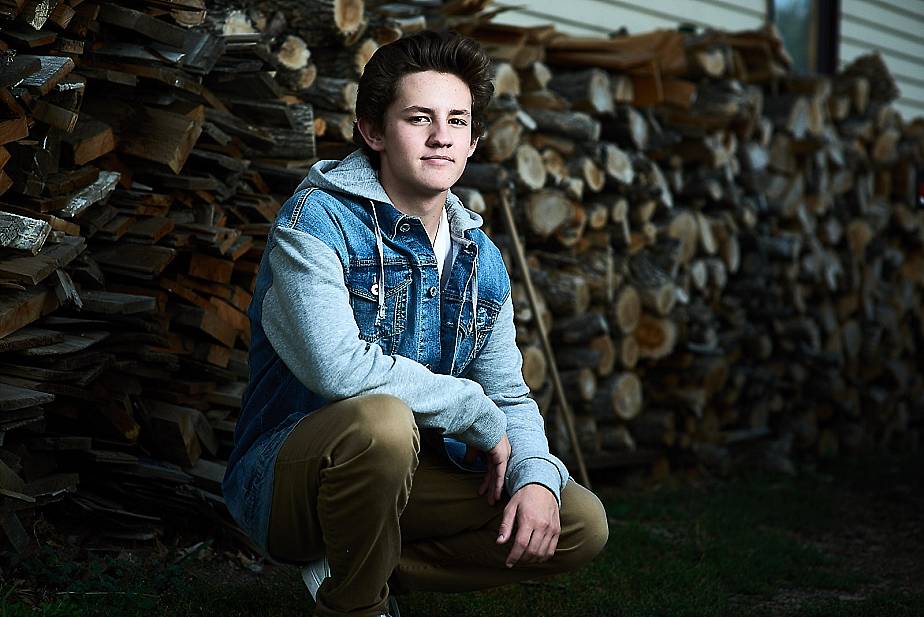 Baylor brought his own props and they were the things that meant the most to him: His baseball gear, snowboard, and his hats. He said that he always wears a hat and probably know one would recognize him without one. I kind of wanted people to recognize him, so I told him to put on a hat.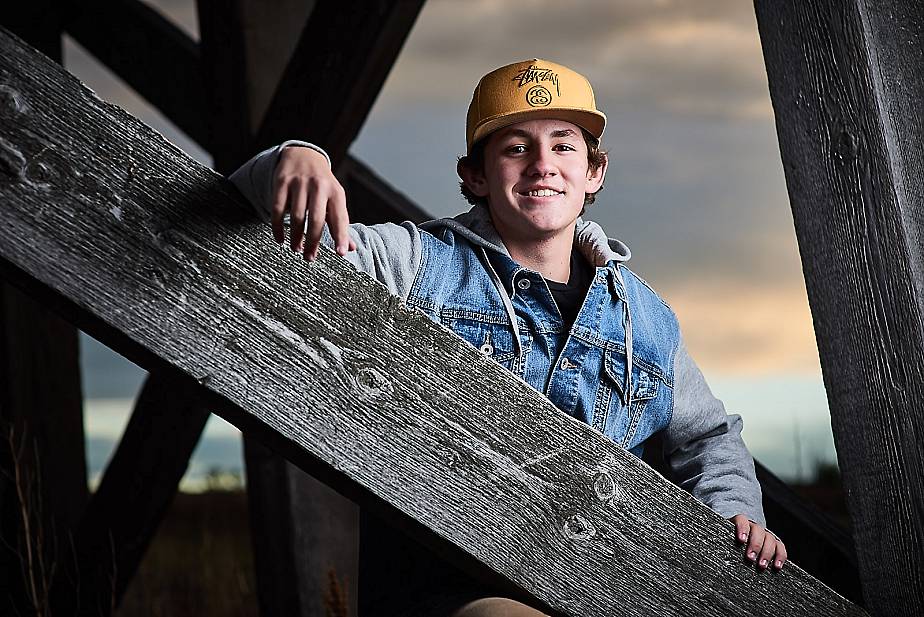 This is always my favorite part of the shoot! The sun is going down and we're starting to bust out things like snowboards and the baseball stuff! YES!! I often try schedule a second session with my seniors just so we can have plenty of time to do super cool stuff like this. In my opinion, photographing the kids sports and/or activities is the most important part of a senior portrait session. To me, that's just what it's all about. When they become adults and have kids of their own, they'll be showing of their yearbook and senior portrait album to their kids and these are the memories that will mean the most to them. At least it was for me.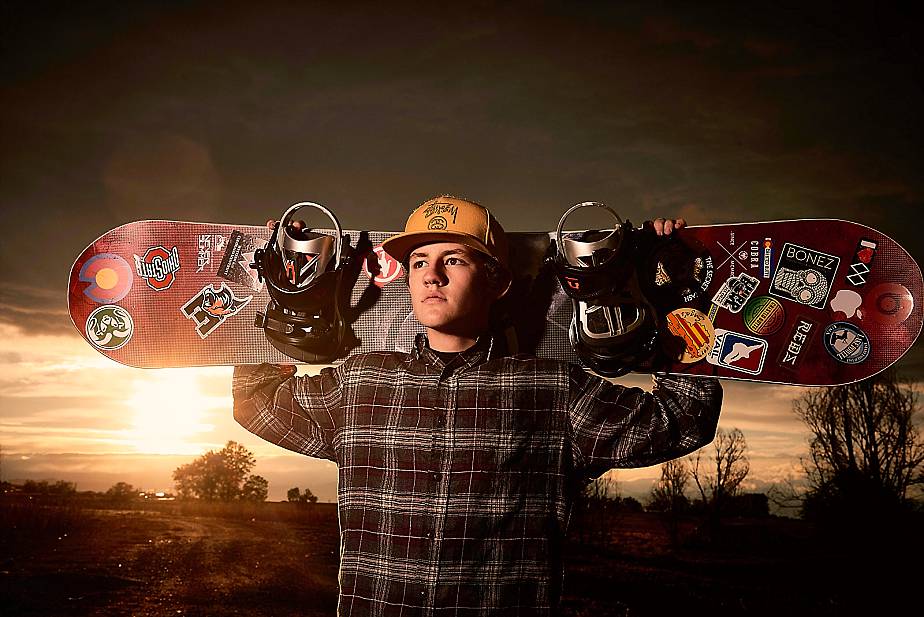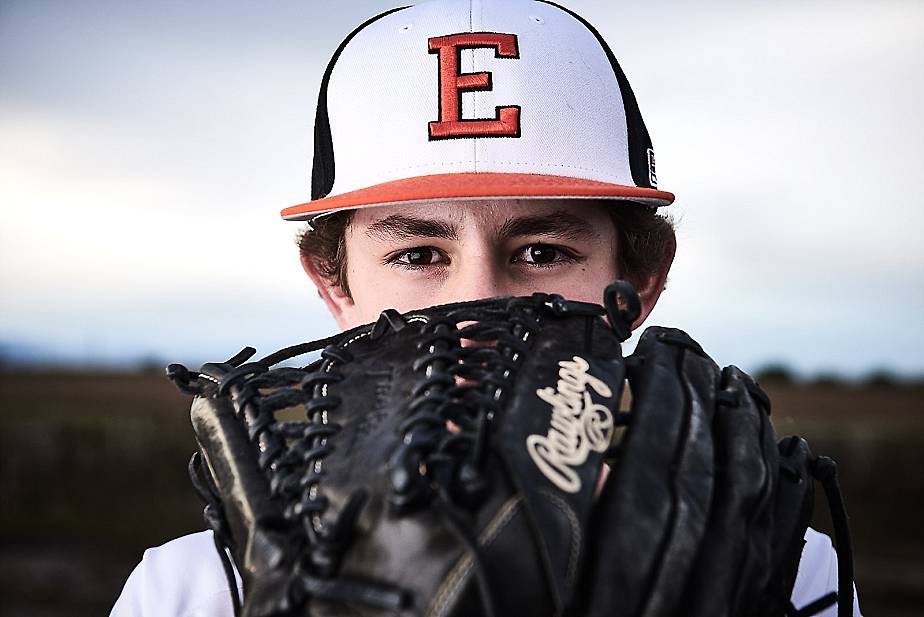 We drove to this location and had to wait in the car for a half an hour because of the rain. We thought about calling it, but we stuck it out, and I'm so glad we did, just look at that sky! Like they say: If you don't like the weather in Colorado…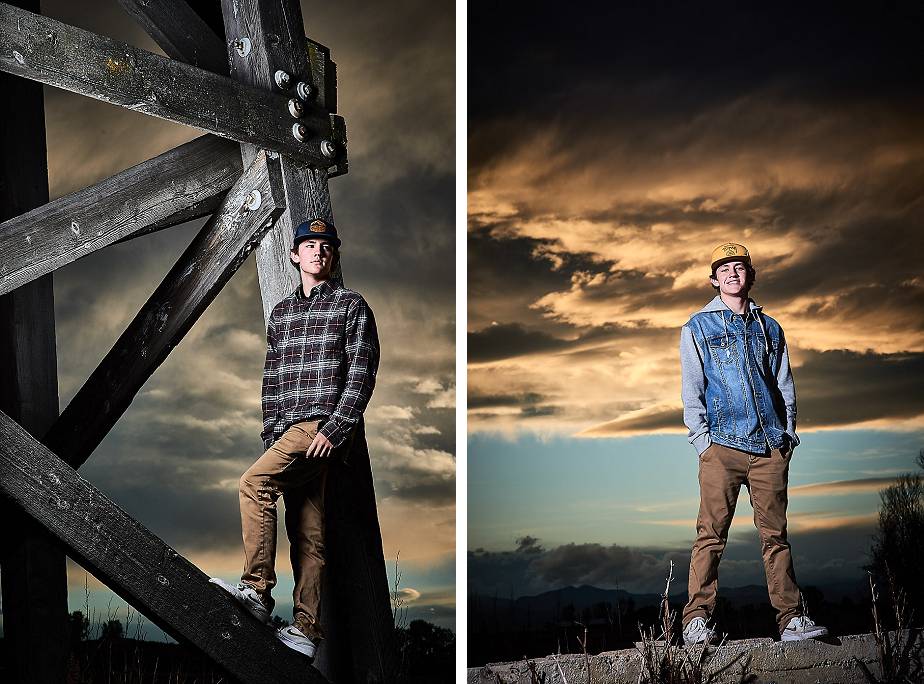 Way to go, Baylor! And Thank you for choosing us to photograph this important milestone in your life.
If you like my style and you're interested in planning a shoot like this, click here to contact me, or you can just give me a call at 720.722.1346