Photographing people doing what they love to do is what I love to do. Whether its football, baseball or chess, I love photographing people doing what they are passionate about. So I was totally psyched when Angelo took me up on my offer to do a session of high school football portraits in studio. Angelo asked that the football portraits have that high contrast, edgy look with dramatic lighting, like he seen in some of my other sports portraits. He loved them and it was a great addition to his senior portrait album.
Angelo's father is an artist when it comes to restoring old cars and motorcycles. He showed me some pictures of some of his work and it is out of this world. I'm excited to set up a father/son shoot with the bikes and maybe some restored cars as a Lifestyle Portrait Session. Stay tuned…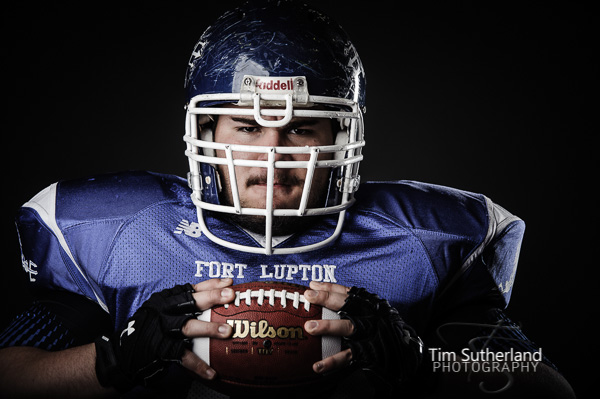 Angelo may look tough (and I'm sure he is) but he is also one of the nicest guy you'll ever meet.
Also check out our Senior Portraits and Lifestyle portraits.